Brand ambassador immediate start!! - Glasgow
Friday, 7 June 2019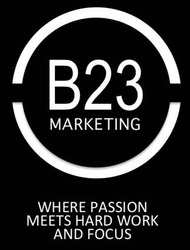 Contacts

Shelley

01414880079
Item description
Immediate Starts available

Looking to start an exciting sales career in the Glasgow area?

The question is - would you enjoy representing clients in a lively, well-established and fully motivated environment?

Located in the centre of Glasgow, this Sales and Marketing Company is successful and constantly growing. As a result, they are looking for positive individuals to assist with their residential and event campaigns.

This Brand Ambassador role will include the following aspects:
Customer Service
Sales
Marketing
Promoting
Face to Face sales

No previous experience in these areas is essential as this company will provide full access to sales, customer service, client and product training on a daily basis.

APPOINTMENTS ARE BEING HELD IMMEDIATELY! - DUE TO CLIENTS ALL CANDIDATES MUST BE 18 OR OVER. ROLES ARE IN THE GLASGOW AREA.

If you would like to kick start a new career in Sales, Marketing and Customer Service apply now online by clicking the 'apply' button. Please make sure you attach your up to date CV and contact details so the recruitment team can get in touch with you as soon as possible!

No experience is necessary in this self employed commission only role as access to full client and product training will be given. Our client does welcome candidates with any previous experience in the following areas: customer service, sales representative, marketing supervisor, sales executive, direct sales, field sales, marketing executive, retail, call centre, call centre inbound, marketing representative, call centre outbound, bar manager, hospitality, marketing assistant, front of house, direct marketing, sales assistant, canvassing and any other customer service or sales role.

Please note the company is unable to provide sponsorship for non-EU citizens and requires sales assistants to work at least 4 days a week.