Free taster Authentic Argentinian Tango - Absolute Beginners - Glasgow
Sunday, 5 September 2010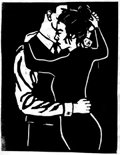 Contacts

Tango Tipica
Item description
Authentic Argentinian Tango, Glasgow Westend
Tango Tipica's highly popular series of Absolute Beginners classes will start mid September.
You can try it out at one of our free taster classes: Saturday 18 September 3pm or Sunday 19 September 3pm in Turnbull Hall, 13-15 Southpark Terrace, between Kelvinbridge Underground and Hillhead Underground.
To book a place for the taster, contact us via contact@tangotipica.info
For more info and a map, please visit www.tangotipica.info.